100% Safe Cosmetic Teeth Whitening Opportunities - Norfolk
Tuesday, 15 December 2009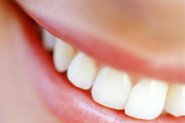 Contacts

Ann

01603 628678
Item description
www.smart-smile.co.uk
Smart-Smile are now launching into the UK with their 100% safe teeth whitening. Whether you have a salon and would like to add cosmetic teeth whitening to your services or you would like to start your own mobile teeth whitening business from as little as £3,500 we also offer guaranteed interest free credit.
Call us today for more info and we can arrange for one of our reps to visit you.
Call 01603 628678 Ask for Ann.